Transforming Alternative Investing
AIX is a digital platform built to improve the process for investing in alternatives and enable growth for the broader industry.
Find Out How
COVID-19 Update: In these trying times, it's important to remind ourselves that we have been through trying times before. And as always, we will get through this by working together. Read More >
Four challenges block the growth of alternatives in the retail market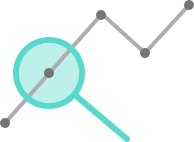 Nontransparency
Lack of industry standards and paper-based processes make it difficult to track transactions and performance.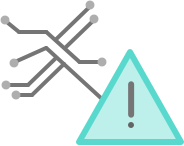 Elevated Risk
Enhanced regulation, including state suitability requirements and broker-dealer policies, mean increased liability.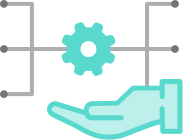 Lack of Access
Administrative complexities and operational challenges result in decreased access and availability of alternatives.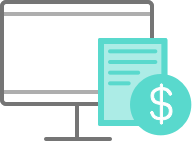 Higher Cost
Manual processes and duplicative data entry result in higher rates of human errors and additional costs.
Now is the time to change
Paper-based processes are at the core of industry challenges and must be addressed with a solution that understands operational, legal and regulatory dimensions for all industry stakeholders.
How AIX Revolutionizes the Process
AIX understands how to streamline the trade and settlement process.
Current paper-based purchase
Trade is started

Advisor & investor

3 weeks

Broker dealer

2 weeks

Custodian

1 week

Transfer agent

2 weeks

Trade complete
AIX purchase
Trade is started

Advisor & investor

Broker dealer

Custodian

Transfer agent

Trade complete
Benefits
of AIX
Streamline operations
Reduce processing time and NIGO rates by evolving to data-based digital formats.
AIX creates connectivity between intermediaries to transmit data directly into third party systems.
Reduce compliance risk
Review a summary report of rule checks for every transaction to aid your compliance practices.
AIX codifies business policies and state suitability rules to streamline the investing experience.
Enhance transparency
Gain real-time visibility to track transactions and monitor investor holdings.
AIX provides continuous reporting to view status of orders and access to investor-level performance.
Increase access & distribution
Provide a better client experience.
AIX streamlines the investing experience by removing operational barriers, opening up distribution channels and access to more investors.
AIX can connect everything and transform alternative investing for you.
Schedule a demo